Archangel Raphael: My Constant Companion and Powerful Healer
Last week, I talked a bit about how I had a conversation with Archangel Raphael for the first time in a while, and how he reminded me that he had been with me and helping me for several years.
I've been told quite often in recent months that I am a healer—even Raphael himself indicated this in our September conversation—yet it never actually sank in. I honestly don't know why it's so hard to hear and see what's right in front of us. I suppose for me it was because I had accepted that Raphael was with me to heal me, that I had a lot of healing guides because I needed a lot of healing. I even learned Reiki so I could help heal others, yet I somehow still managed to not think of myself as a healer. (Clearly, I still have a lot to learn, even about myself.) I have an intuitive friend, Miki Brittenham, who is learning how to do soul realignment for business, and she's been examining the energetic patterns of my soul and my various businesses. (I think I've got that right; if she corrects me, I'll update this post.) She was pointing out that I need to emphasize the fact that I'm a healer.
And I still wasn't getting it.
I kept looking at the other things she said, the advice she gave, recognizing the truth in it and trying to figure out how to implement her suggestions—you know, not seeing the forest for the trees (a particular problem I've always had as a detail-oriented person, and a side of my personality that I've been working on for years.) One night last week as I was falling asleep, all of these pieces suddenly clicked together in my mind: Archangel Raphael had called me a healer, and I had never considered that I wasn't; I had been studying Reiki; Miki had called me a healer, and I had never batted an eye; as a teenager, all sorts of people came to me for advice; growing up, I had always considered being a nurse or psychologist or psychiatrist because I wanted to "help people"; I have always enjoyed volunteering to help others.
Finally, it came together: My idea of helping people extends to the deepest roots of being, to healing.
This wasn't an aha! moment. It was actually almost anticlimactic: I simply saw everything fitting together and said, "I am a healer." I felt the power of the statement suffuse me, then a few key words came to me—keystones of my work—and then I fell asleep.
For anyone who's never had an epiphany or a spiritual awakening, this story might be nonsensical, but I assure you, it's important. Think of how in the movies and TV shows, a lot of people don't realize they love a certain someone romantically until someone else says it, and they may not believe it themselves until they try to argue ("I love _____? That's crazy talk!"). But in making that first statement ("I love _____?"), they realize the truth of it . We've all seen such scenes, so I know you know what I'm talking about. That's pretty much what happened in this case. I finally actually said the "right" words—not that I am a helper but that I am a healer.
And that now brings me to further conversations with Archangel Raphael that I had in September (several months before I "owned" my power as discussed above). Parts of those conversations were deeply personal, as they concerned my own need for healing in various areas of my life, but I will share some of them that I think are important for other people. Below are the conversations*, without my current comment; Raphael's words are represented in italics.
***
8/22/17
Raphael, I read in Doreen Virtue's book that you "will go to wherever [you're] requested; however, [you] can't interfere with that person's free will." This reminds me very much of Reiki principles. … Could you tell me more about this connection? Are you one of the driving forces behind Reiki, or do you work on the same level?
Yes, we work on the same principle. In fact, those who are healers of all sorts work with me, including Reiki practitioners. You have heard God called the Divine Surgeon, and that is part of my function, helping people to heal, though not in the human understanding of a surgeon. I work on all levels, physical, mental, energetic, just like Reiki does. No, we [Reiki and Raphael] are not the same. Reiki itself has no intelligence. I and my emissaries direct the energy, with practitioners, to where it is needed. Reiki truly is simply energy with no real consciousness of its own, simply waiting to be directed. Thus, call on us for help—your guides, your "Divine Team" [what I call my collective guides (for all purposes) when I'm speaking to them as a whole] or specific healers, like me. Whatever you are most comfortable doing, you should do. When you begin healing someone or trying to heal someone, call us in, and we will help. There are guides all over your world who, like me, work to help all healers, whether they are licensed and recognized by formal medical associations or are wise men and [wise] women or are people like you who have an innate ability to heal feelings and situations you encounter, to cleanse them. Cleansing is in itself a type of healing.
Thank you.
In our earlier conversation this week, and in my notes, I see that you have told me that you have been with me since I called you and ordered that statue of you and put it on my altar to remind me of your ability to heal, especially your healing of eyesight, both physical and spiritual, and of course at that time, my eyesight had recently been damaged, and my heart and spirit were broken. I know that you came to me because I called you—and it seems I'm getting an image that you actually were with me in the hospital [though at this point, I did not yet know him by name and was simply calling for God to help], when I begged God to restore my vision, that you spoke words of comfort to me. Was it because I called on you for help at that time that my "psychic" abilities developed?
Yes and no. You have always had those psychic abilities, as you are aware, but you never fully engaged with them. You toyed with them over the years, practicing and playing, but your logical mind overruled your trust in them. When you called to me for help, I came in and healed you. It is because of me that you healed so well and so quickly after your eye surgery, because you asked. …
You had planned before this life that your abilities would be used—your "psychic abilities," as you call them—that you would use them strongly and benefit from them. You [on the personality level, this life] had "turned away" from them, as you like to say, so you [on the soul level] wanted them to be activated, because the path you [personality] had set yourself upon would lead to you never developing those gifts further, or to developing them very slowly, but you [soul level] wanted them to come out very strongly.
May I ask, please, to what end? Why did I want them to come out more strongly then, rather than taking more years, even decades, to develop?
I can't tell you much because that is part of your soul contract, and I am not the one to tell you the details.
I must learn it on my own?
You [at the soul level] tend to set very specific rules for yourself in your life planning. They are almost formulaic. There is something about the soul inside you that responds to the formula, the unlocking of the puzzle. Yes, you understand but are also frustrated. All I can say is that you do this to yourself.
(I laugh. It's true. I think I need to work on changing that.) …
Thank you, Raphael, for healing me and for helping me to develop my "otherworldly vision," as well as my physical eyesight. I am truly grateful and thankful for your help. And thank you for your guidance through these years as I have become a healer, so apparently unaware. Thank you.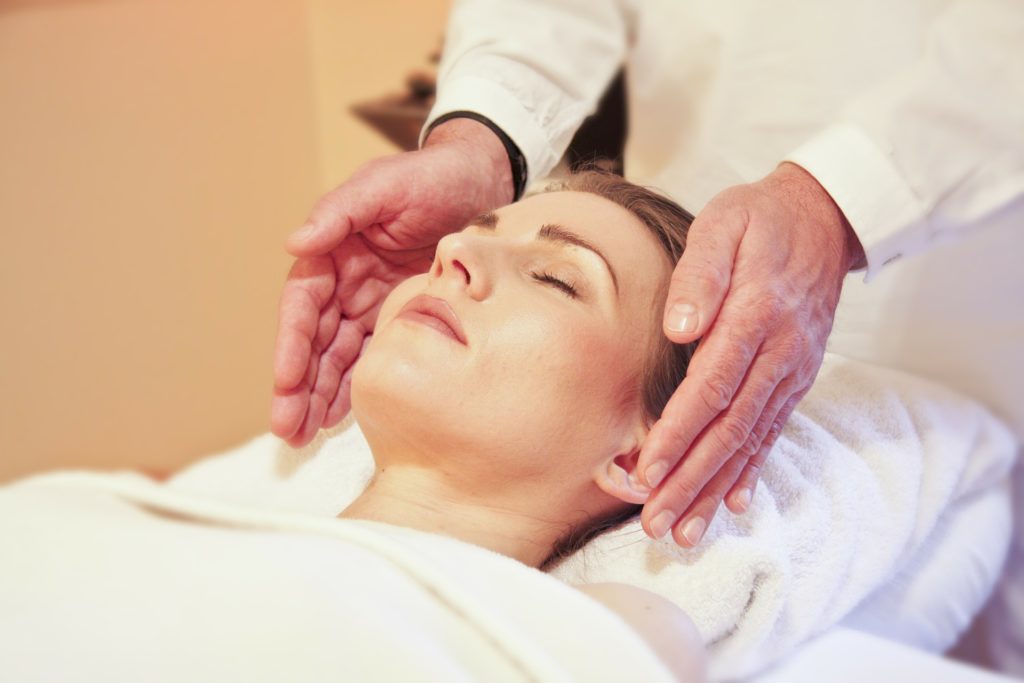 8/23/17
Okay, sweet Raphael, today I'm taking a slightly different tack and asking another personal question. What advice do you have for me about the best way to build my intuitive readings and healing business? I feel my path is now one of helping others to heal, specifically in this regard [my intuitive readings] … and I would appreciate your guidance.
Ah, Stephanie, finally, you have asked the question you most need to ask. (He sighs a bit and sounds a bit proud.)
(I am inundated with energy—gentle buzzing energy. I feel it everywhere in my veins and my hands. My feet.)
This is all you need to know. Feel it and become aware of it. These are the keys to unlock your knowledge—at least this first chest. [He showed me an image of a physical chest, but I understood that it was a metaphor for the first level of knowledge I would attain.]
Treat them with respect. [He showed me an image of some healers and some people I know who are in pain.] Touch them with your energy. They cannot help but respond.
Okay, but in order to get to that point, to get to them coming to see me, is there anything else I should do? …
Speak to everyone about your readings, your healing. …
Yes, but I feel there's something more I need to be doing to get them to [come] to me. Is there anything else I can/should be doing, or is it simply waiting and allowing?
(He points out that he has already answered: telling people about what I do. Tell everyone.)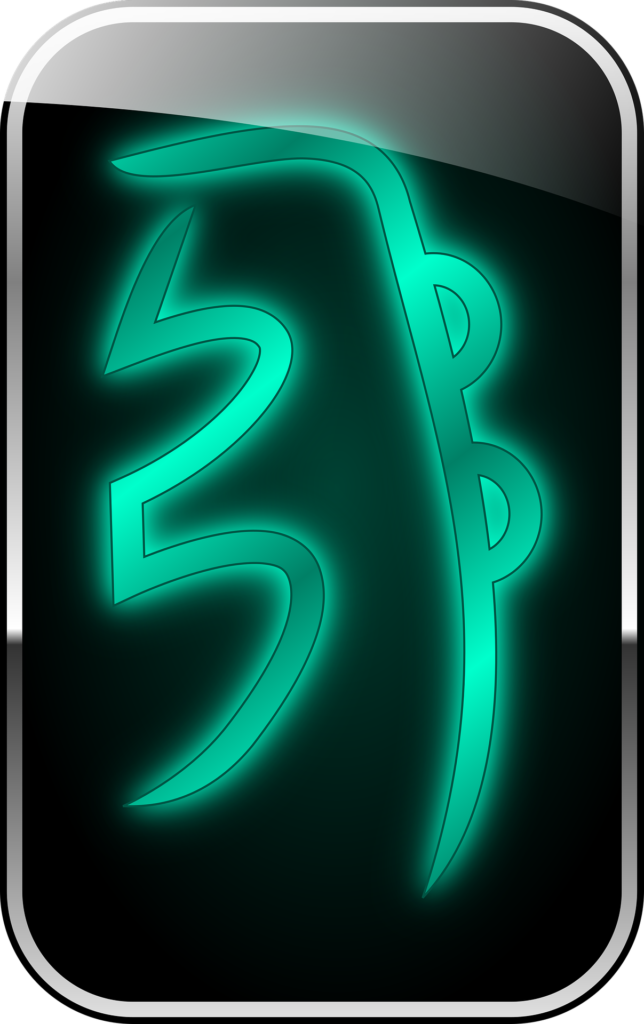 8/24/17
Hello again, Raphael, in this so far unprecedented fourth visit into my morning meditation conversations! Do you have anything in particular you want to add to our discussion, as you have been teaching me so much this week?
I have so much more I could add, darling Stephanie, but today, I only assure you that you are doing all of the right things—that is, all of the things you need to be doing to accomplish your goals.
I remind anyone reading this that they are, too. In any moment, you are doing the very best you can. Your goals can change as it suits you, as can your actions, When you make choices that suit you, you keep yourself healthy and happy. Don't despair that some "bad habit" of yours is destroying your health. You always know, deep down inside, on the level of your body's consciousness, if you are actually harming your body, if this is something that is bad or simply something that you've been taught is bad.
And remember that something that is good for your body one day may be bad for it another day. Things change—especially life. Don't expect everything to be the same day after day.
So if you feel guilty about doing something—about "doing harm" to your body—ask where the guilt is coming from. Is it from words you have been taught as a human, or is it coming from someplace deep inside, the deep knowing of your body? They may be the same, but always strive to get to the lowest level, to find the real base of that feeling. When it comes from your body, heed the urgings of your body. Your soul and body have been influencing one another since before you were born, so they respond to each other. Trust that they always work together for your best good.
Thank you, my dear Raphael. Peace reigns in my heart at your words. Thank you.
You are welcome. I am always here for you to call on, but we need not have these discussions for your readers any longer.
Thank you. Namaste.
***
I have not had such formal meditative conversations with Raphael since, but I know that every time I meditate on my healing business or perform Reiki on someone and am provided guidance about how these can be improved or healed, it is Archangel Raphael's doing.
What about you? Do you get those knowings, those urgings, those hints about how to heal yourself and others? Are you a healer who has only recently acknowledged this? Let me know, please. And don't forget to call on Archangel Raphael!
Note:
*When I have these conversations, I'm typically typing. My mind is completely focused on the conversation, but my hands record my thoughts, feelings, and words, as well as the mental images and words I'm receiving. Thus, if you see a description of what's going on, remember it was typed in the moment.